Collection:

Choose your pledge
 Orders accepted until mid of each month, or until sold out. LIMITED STOCK AVAILABLE.
All orders dispatched on the 20th of each month.
What's inside for OCTOBER?
You are supporting SIX Indigenous brands for the month of September.
This includes all our packaging and printing services.
Every month brings you a custom-curated 12-16 page booklet
Researched, written, and produced monthly by our Founder, Kayla Cartledge, this topical information booklet deep dives into relevant cultural heritage, upcoming Indigenous artists, political information, and trending topics.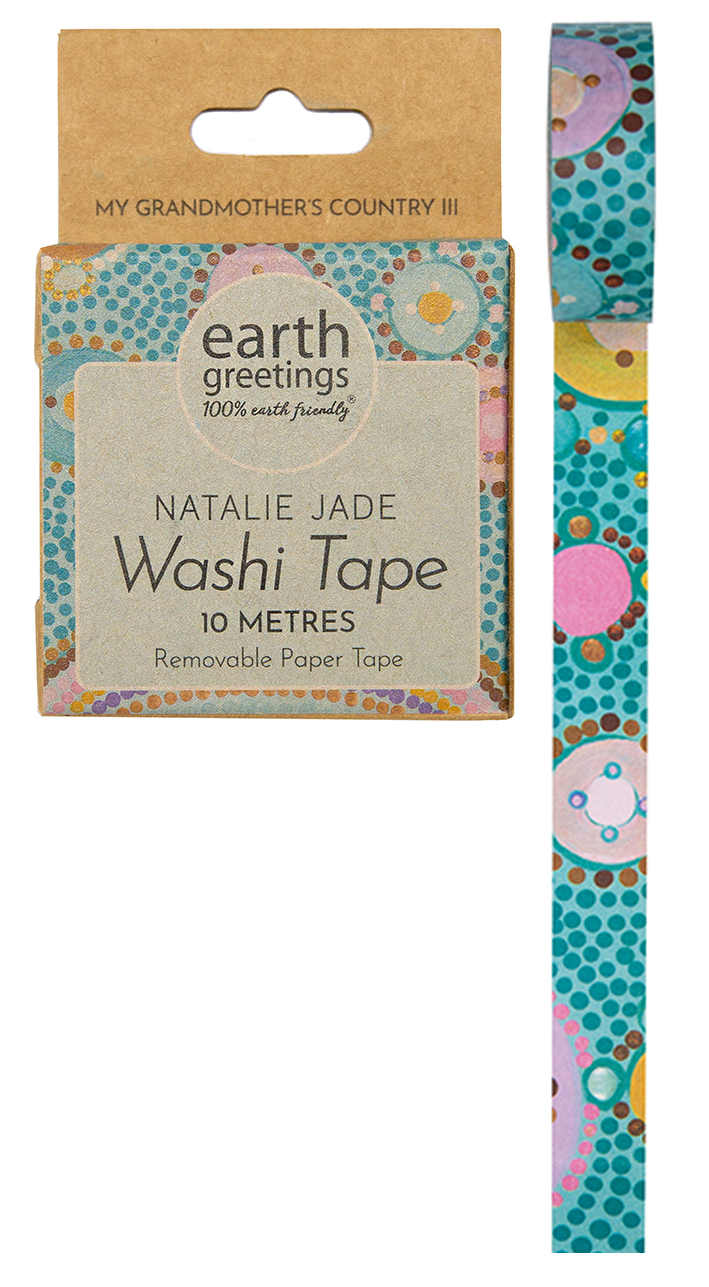 This pretty paper tape features artwork by Indigenous Australian artist Natalie Jade. It's removable and repositionable, so can be used for lots of decorating and craft projects. Earth Greetings Washi tape has so many creative uses which are only limited by your imagination!
The tape is made from Japanese Washi paper with a 95% recycled paper core, which can be recycled after use. The box is made from 100% recycled board and the packaging is plastic-free.
We have offset the life cycle of this product including importation freight making it carbon neutral.
Washi tape has a vegan adhesive made from water and a synthetic polymer, and we have been unable to verify whether it's safe for home composting. Small amounts of masking tape are usually ok to be put out with your paper recycling, and washi tape is similar. We recommend checking with your local council first if you're not sure.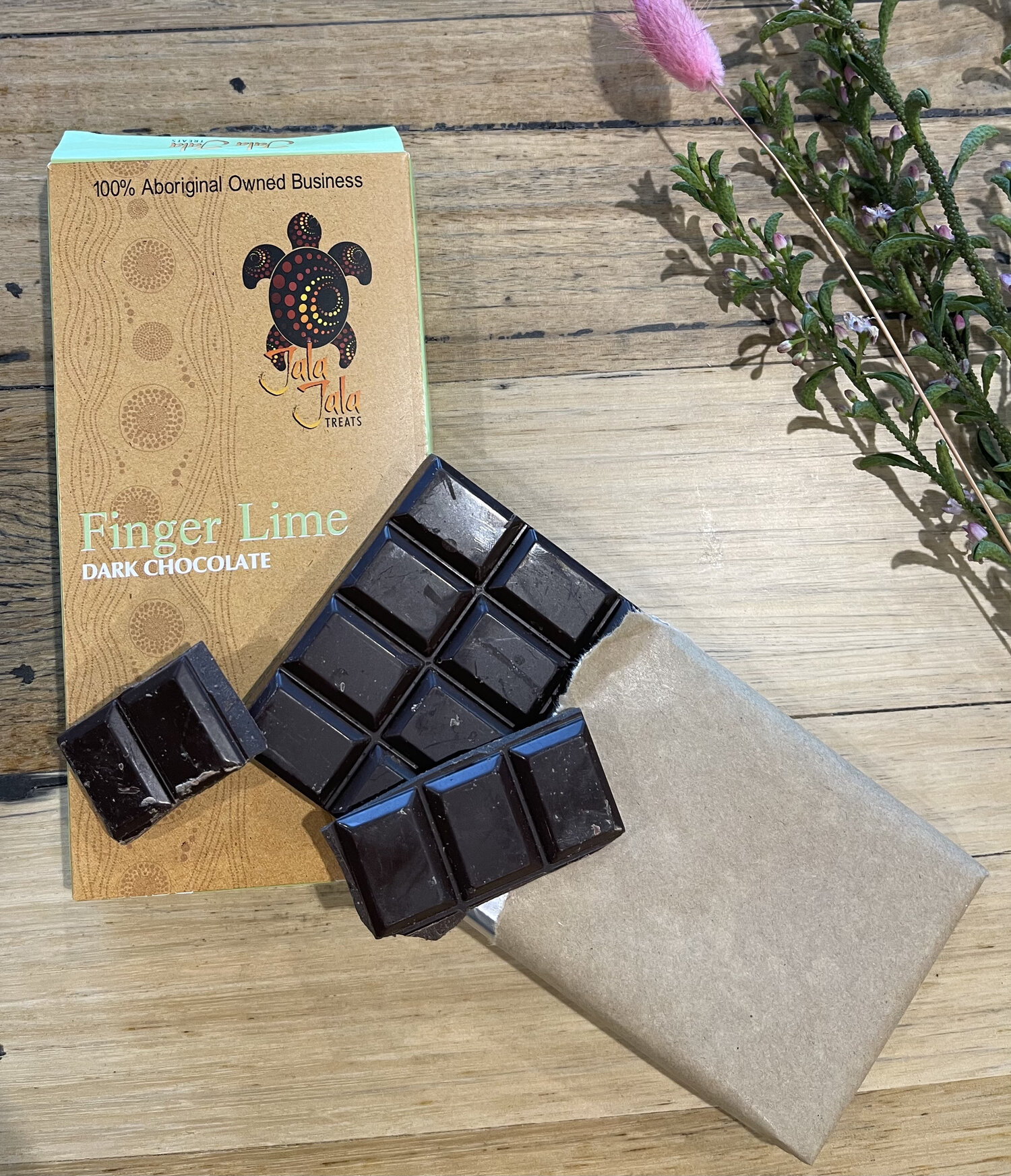 A bar of creamy dark chocolate, delicately flavoured with Australia's native Finger Lime fruit.
This unique chocolate is a delicate balance of the smooth dark chocolate and the lively pleasures of the Australian Bush, with the Finger Lime giving a slight citrus burst, breaking through the sweetness of chocolate.

Take a look at these incredible macrame plant hangers from Indigenous brand @irrnim. Perfect for hanging plants or simply making your walls look pretty, this macrame will give your home a splash of gorgeous.
View what was inside for September here.
View what was inside for August here.
what was inside for July here.
View what was inside for June here.
View what was inside for May here.
View what was inside for April here.
View what was inside for March here.
View what was inside for February here.